Previously Held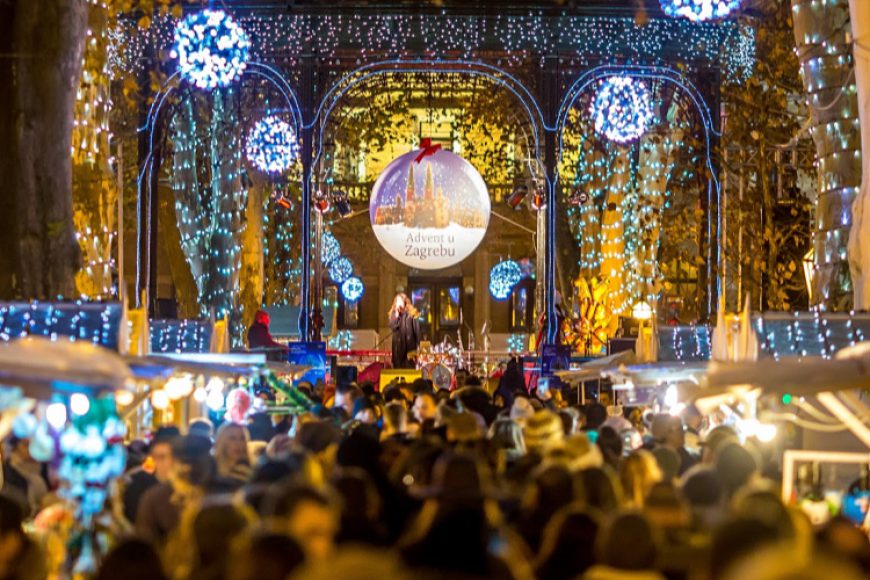 Zagreb voted No.3 Best Christmas Markets in the World for 2019
Saturday 30th November - Tuesday 07th January 2020
Zagreb
With the festive season approaching, travellers across the world are finalising plans for winter breaks and today Big 7 Travel released its official list of the top 50 finalists.
"This year's top Christmas Markets were ranked on a number of factors, including but not limited to vendor variety, entertainment, local traditions, reader suggestions from our 1.5 million social audience and previous awards."
Zagreb came in at No.3 on the list of the Top 50 Best Christmas Markets in the World 2019. Big 7 writes: "This beautiful market has consistently been voted the best Christmas market in Europe, for three years in a row, and it isn't hard to see why. The whole city is taken over by a Christmas spirit, with an outdoor ice rink, lots of trees and lights, as well as rides for the kids. With some great street food stalls and local crafts, this is the sort of market that you could easily return to for a couple of days in a row.
Advent in Zagreb will start this year one day early on 30 November 2019 and go through until 7 January 2020. The first thing to visit is Trg Ban Josip Jelačić, the main square, where the large Advent wreath encircles Manduševac Fountain. Here you can taste the best mulled wine and sausages, and it is also the biggest open space in Zagreb to celebrate New Year's Eve. Then we go to Zrinjevac where numerous small wooden cabins find their home for Advent. This is also a more intimate venue to drink your mulled wine, taste some authentic Zagreb specialties and enjoy the fairytale atmosphere of the surrounding Zrinjevac park. King Tomislav square (Tomislavac) will once again be home to Ice Park. Apart from ice skating, you can enjoy cultural events as well delicious Christmas snacks and desserts at the many stalls which surround the rink. Fuliranje (fooling around) will take place in Strossmayer square which is located between Tomislavac Square and Zrinjevac Park and brings tastes and atmosphere from all over the world. A number of entertaining events will be held here during Advent. Located just a few metres from Ban Jelačić Square, European Square is the best place to enjoy concerts and exhibitions during Advent. Once again stalls will offer beautiful souvenirs, food and great mulled wine for those wanting to warm up. Staged on Kaptol, next to the gorgeous Zagreb Cathedral, you will be able to see a live Nativity scene. In Bogovićeva street you can find not only wooden cabins where fritule, sweet almonds, and mulled wine are offered, but also beautiful handmade souvenirs, scarfs and gloves. Not far from the bustling city streets and pavements, just behind the main entrance to Maksimir Park, you will discover an Advent oasis for young and old. Workshops, evening concerts, a wacky photo-installation from the Museum of Illusion, an interesting spot courtesy of the Natural History Museum, a selection of fine food and drinks and so much more – and all this in the immediate vicinity of the Zoo.