Previously Held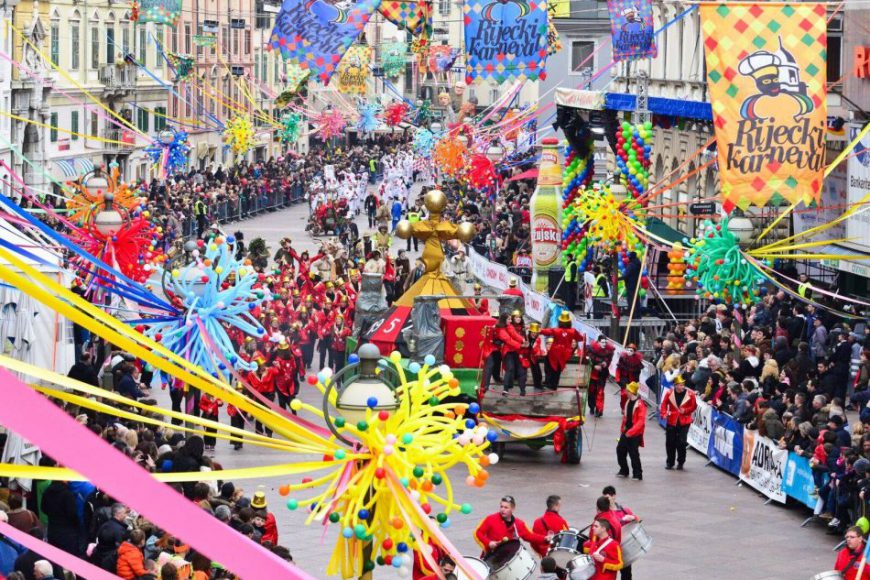 International Carnival Parade 2020.
Friday 17th January - Wednesday 26th February 2020
The International Carnival Parade is the jewel in the crown of the carnival festivities in Kvarner and beyond. Competitions in creativity, humour and originality, fireworks of colours and shapes result in a parade of hundreds of allegorical floats, thousands of masks and a countless number of visitors from home and abroad.
Since the day it was organised for the first time, by the Rijeka Tourist Board, in 1982, the renewed Rijeka Carnival has, in the best possible way, continued with the centuries-long masking tradition in the Croatian Littoral and has placed the city on the Rječina River amongst the most important European carnival cities. When, in 1982, three masked groups (namely, carnival groups "Lako ćemo", "Pehinarski feštari" and "Halubje Bellringers") passed through Korzo, nobody foresaw the proportions that the already traditional International Rijeka Carnival would assume over the years. The International Carnival Parade is only one of the programmes of this important event which brings together an ever growing number of participants and visitors both from Croatia and abroad.
Nowhere in the world will you be able to experience such a distinctive blend of a European civil carnival based on historical and cultural customs and elements of folklore and mythology, so be whatever you want, come to the Rijeka Carnival!
It is difficult to describe the Rijeka Carnival in words or fully capture it in photos or television broadcasts. The Rijeka Carnival must be lived and experienced! So we invite you all to the Rijeka Carnival – where you can be whatever you want!
https://www.rijecki-karneval.hr/en/